We're an affiliate
As an affiliate, we earn from qualifying purchases. We get commissions for purchases made through links in this post.
Hiko's Monitor
Hiko's Mouse
Hiko's Headset
Hiko's Keyboard
Hiko's Mouse Pad
BenQ ZOWIE XL2546S 24.5 inch 240Hz esports Monitor | 1080p 0.5ms | Dynamic Accuracy Plus & Black...
Glorious Gaming Mouse - Model O Matte White 67 g Superlight Honeycomb USB Gaming Mouse
JBL Quantum ONE - Over-Ear Performance Gaming Headset with Active Noise Cancelling (Wired) - Black,...
Logitech G915 LIGHTSPEED RGB Mechanical Gaming Keyboard, Low Profile GL Clicky Key Switch, LIGHTSYNC...
BenQ Zowie G-SR Gaming Mousepad for Esports I Cloth Surface I Stitched Edges I Large Size
Hiko's Monitor
BenQ ZOWIE XL2546S 24.5 inch 240Hz esports Monitor | 1080p 0.5ms | Dynamic Accuracy Plus & Black...
Hiko's Mouse
Glorious Gaming Mouse - Model O Matte White 67 g Superlight Honeycomb USB Gaming Mouse
Hiko's Headset
JBL Quantum ONE - Over-Ear Performance Gaming Headset with Active Noise Cancelling (Wired) - Black,...
Hiko's Keyboard
Logitech G915 LIGHTSPEED RGB Mechanical Gaming Keyboard, Low Profile GL Clicky Key Switch, LIGHTSYNC...
Hiko's Mouse Pad
BenQ Zowie G-SR Gaming Mousepad for Esports I Cloth Surface I Stitched Edges I Large Size
Hiko lists among the veterans of the Esports scene, but only a handful of people are familiar with his professional career background. Hiko goes by the name of Spencer Martin, and he was born on March 6, 1990, in Detroit, Michigan, United States, making him 30 years old as of the year 2020. 
He has been into competitive gaming for over a decade, experiencing the good and bad times in his career more so than any other person.
So far, Hiko ranks among the top North American FPS players across more than one titles throughout his career. The majority of his career revolves around Counter-Strike and Counter-Strike: Global Offensive. He is best remembered for his excellent solo gaming, lurking, and clutch ability under challenging circumstances. 
There was also a time when the famous streaming platform Twitch hired him as their staff member. In recent times, Hiko announced his retirement from the professional CSGO scene this year on June 4, 2020, in order to pursue a fresh start in VALORANT.
Add a header to begin generating the table of contents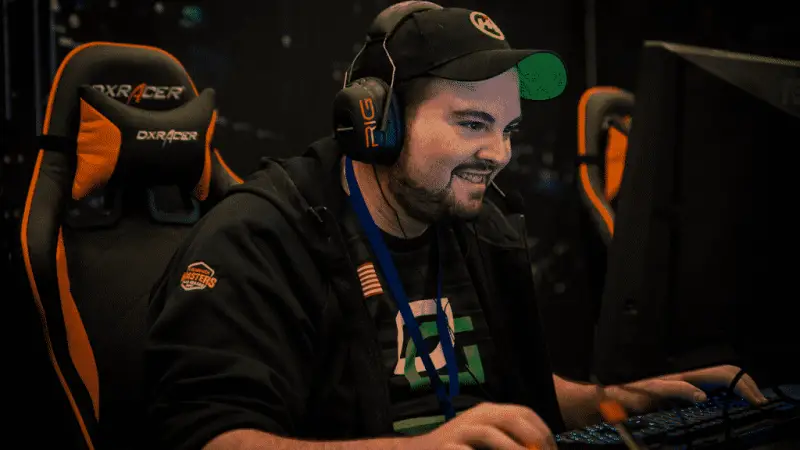 During his younger days, Hiko had a deep love and devotion for hockey, baseball, and football. The main reason behind how he got into gaming was the result of an injury while playing hockey. 
He had no choice but to give up on sports for the entire summer, so he started playing games on console and Nintendo 64 alongside his sister. Eventually, Hiko switched over to gaming on PC, and during his middle school days, he got into classics like Diablo II and StarCraft with his friends.
During that period, his older brother introduced him to the world of Counter-Strike 1.6, and Hiko fell in love with it in no time. It was not only Hiko, but his other friends developed an addiction to the game as well. Ever since, Hiko has been a mainstream and an active member of the franchise until the mid of the year 2020.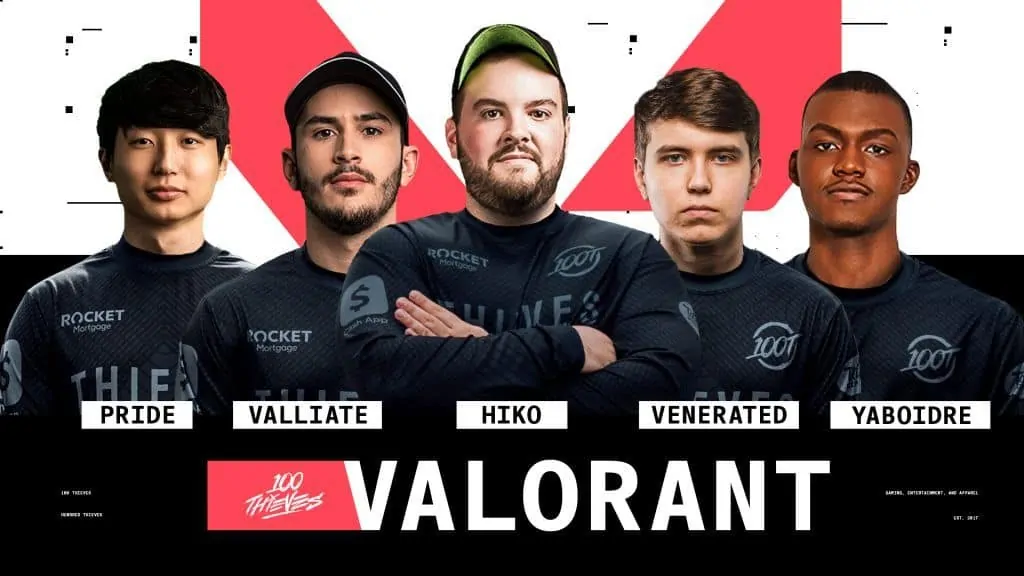 Making of Hiko's Professional Gaming Career
Throughout his competitive gaming history, Hiko invested most of his efforts into Counter-Strike alongside 1.5, 16, and ultimately Counter-Strike: Global Offensive. 
The interesting fact is that Hiko became aware of professional gaming when a friend of his invited him out to watch a tournament together. That particular moment changed his life and inspired him to become a professional gamer himself.
During the year 2011, when Hiko got awarded a golden opportunity by a sponsor to compete in the Counter-Strike: Global Offensive events happening across the country. At that time, Hiko was going through a difficult phase of life, managing his student life at college and his job as a concrete company's office administrator. 
It was rather a risky decision, but Hiko ended up accepting the sponsor's offer and quit his job and college life in order to pursue his long-term dream of becoming a professional gamer.
Since then, he has repeatedly proved to the world by competing in countless tournaments across the globe and actively being a professional circuit member for years. It is hard to account as to how many teams and players offered him an opportunity to play alongside them.
When it comes to his family, his father was not pleased with his decision to pursue a career as a gamer. But after Hiko managed to pay for his needs and made a name for himself, his father had a change of heart and accepted the choice he made for himself. 
Furthermore, after Hiko made the decision to start streaming on Twitch and a YouTube channel in early 2014, his mother supported him in every way possible. She even went to become a moderator for him Twitch chat.
Hiko did not disappoint his parents and had a life-changing moment when Cloud9 offered him a salaried position around mid-2014. After parting ways with Rogue, Hiko dedicated himself wholeheartedly to becoming a full-time streamer on Twitch. 
Aside from CSGO, there are many other titles that Hiko also played for fun, including League of Legends, Heroes of the Storm, and World of Warcraft.
Hiko Talks About him Being Color Blind
There are only a handful of people that are aware of the fact that Hiko is color blind. Hiko described his circumstances and the method he uses while playing CSGO. He said that it is hard for him to identify the players under normal circumstances, so he sets his digital vibrance to 100% to avoid the people from blending with the environment. 
Furthermore, he would also practice in public servers a few hours every time before the LAN event. It is quite impressive how Hiko made an effort to overcome his problems instead of making excuses or simply giving up.
Highs of Lows of Hiko's CSGO Career
Hiko was an active member of the CSGO scene for more than eight years until he announced his retirement. He had the luxury to play for 12 different teams in the entirety of his career, which include prominent names like Team Liquid, Rogue, and Cloud9. 
He ranked among the finest players North American has to offer and has been well respected and endowed by a good fanbase through his live streaming and content creation. Still, there were times when he struggled to remain relevant and prove his worth as a consequence of bad luck and poor decision making.
Hiko's career in CSGO begins with him being a part of team Area 51 back in 2012. Though, the world became aware of his presence after he became a member of Complexity alongside his teammates from team Area 51 and former Counter-Strike 1.6 players. 
His excellent display of skill sat Copenhagen Games managed to attract a lot of attention, and earned himself a ton of reputation in the North American CSGO scene. During the Dreamhack Winter 2013 and ESEA Season 13 and 14, although he was unable to win any of those, he performed consistently on every occasion and placed 9th in listing the top 20 players that year.
Afterward, a golden opportunity presented for Hiko as he got recruited by Cloud9 alongside the signing of Shroud in the summer of 2014. Hiko had a fresh start, and his ability to clutch rounds earned him quite some reputation within the organization. But everything went downhill later that year as Hiko, and his team performed poorly, ultimately falling short of qualifying from the ground stage DreamHack Winter 2014 major. 
Regardless, the Cloud9 organization offered the players a raise, but Hiko had his mindset on winning, which led to him parting ways with Cloud9 on a rather sour note.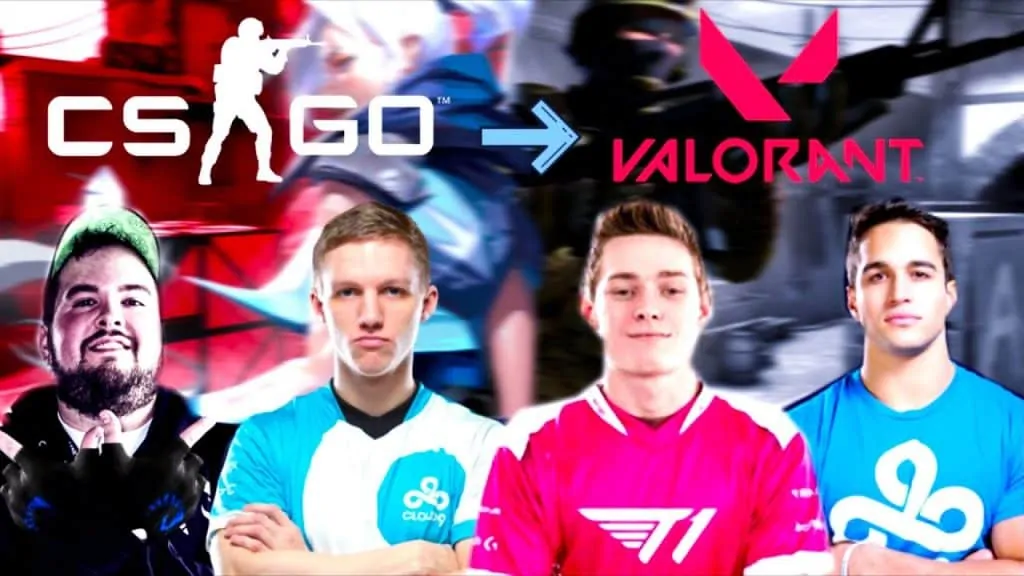 Struggles of Stranded Hiko and Skadoodle
Around the period when Hiko parted ways with Cloud9, players of team IBuyPower were searching for a different organization as well an empty slot for 5th player. Hiko showed interest in joining what seemed like a super-team of North America, but something outrageous happened at the same time. 
Excluding Tyler "Skadoodle Latham, all the ex-members of iBuyPower got accused of possible match-fixing. The case's conclusion resulted in all involved players prohibited from participating in tournaments sponsored by Valve, alongside some event organizers with similar penalties following the lawsuit.
On the other hand, Hiko returned to the point where he started, but the only difference being Skadoodle on the same boat. Like two peas in a pod, both players searched for an organization, but none of them was willing or had slots to hire both of them. Ultimately, during May of 2015, the quest of Skadoodle concluded when Cloud9 offered him to join their roster.
Twitch Signs Hiko as CSGO Talent
In 2015, Twitch took the initiative to follow the trend and promote the CSGO on its platform as much as possible. In this regard, Twitch made an offer to Robin" Fifflaren" Johansson, Hiko himself, and Pontus Eskilsson. The three were responsible for advertising and making people aware of Twitch by working alongside CSGO communities of North America and Europe. 
Hiko and Fifflaren made their debut for Twitch during the finals of ESEA in Dallas. Furthermore, that game ranked among the third most-watched games on Twitch besides DOTA 2 and League of Legends in January 2015.
After wandering around aimlessly and giving a shot to multiple teams, Team Liquid, one of the significant gaming organizations, offered Hiko a hand to become a roster member. The journey with Team Liquid began rather underwhelmingly as the team struggles a lot to find momentum, but everything changed after Eric "adreN" Hoag got replaced by Oleksandar "s1mple" Kostyliev. 
Things looked better for Hiko and his squad from that point onwards as they performed brilliantly over multiple events and even qualified for the semi-finals of the LSG Columbus 2016. Hiko and his team learned from their mistakes and reached the finals of the following major, ESL One Cologne 2016.
Unfortunately, with s1mple's decision to leave Team Liquid, Hiko had a hard time putting up a decent performance, which ultimately affected the team as a whole. After the League Major, Hiko made the decision to part ways with Team Liquid and moved onto a different organization, OpTic Gaming. 
However, a stand-in player as he may be, the organization kicked him as well as a consequence of his underwhelming performance across a couple of events.
Road to Retirement from CSGO
After the devastating year 2016, Hiko remained teamless for more than half a year until becoming a Rogue member. Similar to Hiko, Rogue underwent numerous roster changes, performance issues, and inability to perform at the peak of the CSGO scene. 
Nothing exceptional happened for the team for several months until they placed 12th at ESL Pro League Season 6, which was considerably impressive compared to them being unable to qualify for dozens of tournaments happened prior to it.
The year 2018 looked much better for Hiko and Rogue as they managed to reach DreamHack Open Austin's finals. But Hiko fell short and was unable to grab victory apart from qualifying for FACEIT Major London. However, that event proved to be the end of the road for Hiko after losing to North and dropping out of the tournament altogether.
Throughout his career, Hiko faced crushing defeats, but he would still rise from the ashes again and again. Hiko's tale of uncertainties and what-ifs eventually concluded with Rogue's parting ways on May 10, 2019. After one year, on June 4, 2020, Hiko made the final call to retire from the world of competitive CSGO altogether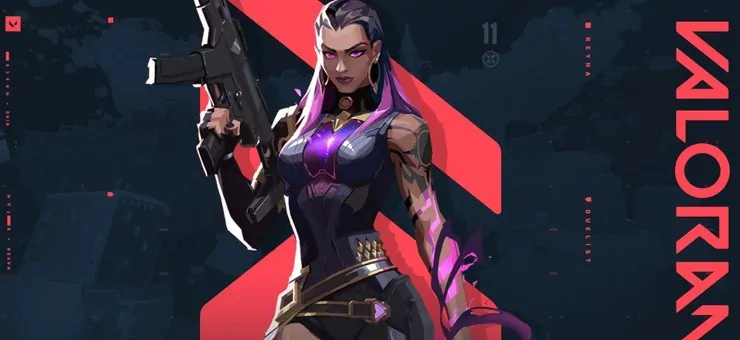 Hiko Begins his Conquest in VALORANT as a Member of 100 Thieves
Before becoming a 100 Thieves member, Hiko became a part of a pick-up squad to participate in the Twitch Rivals North American VALORANT Showdown on April 7, 2020, until the disbandment of the team one day later. 
During the Code Green and T1 invitational by 100 Thieves, Hiko played brilliantly and earned himself wins, and runner up in the fourth matchup. It benefited him greatly in making a name for himself, and people were expecting him to play alongside Bran or AZK.
However, fate had something else in store for him, and that was 100 Thieves recruiting him on June 4, 2020, as their captain and wishing to construct a team around him. 
The quest has just begun for Hiko, and only the time will tell what fate has in store for the North American star this time around as a VALORANT player.
Are Hiko and S1mple still Friends?
On Twitter, someone asked S1mple regarding the best teammate he had throughout his career; he mentioned Hiko and electronic.
Hiko is a veteran when it comes to Esports. He was born on March 6, 1990, making him 31 years old as of June 2021.
What is Hiko's Sensitivity?
In VALORANT, Hiko has a sensitivity of 0.36 on his Logitech G Pro Wireless (Ghost) mouse.
Why is Hiko VALORANT so bright?
Considering how Hiko is color blind, he used digital vibrance to 100% while playing CSGO to differentiate between character and surroundings. So, you can assume that he uses the same approach by making VALORANT much brighter to achieve the best possible result for him where he can play comfortably.
Why did Hiko leave Liquid?
After S1imple left Team Liquid, it had a significant impact on Hiko's performance and his team as a whole. However, Hiko believed that even if S1mple remained with the squad, something familiar was bound to happen sooner or later.
Currently, Hiko is an active member of the VALORANT squad, 100 Thieves. He is the team captain and wishes to accomplish great things alongside his teammates after bidding farewell to CSGO competitive scene.
More Gamers to check out!