We're an affiliate
As an affiliate, we earn from qualifying purchases. We get commissions for purchases made through links in this post.
Kreo's Monitor
Kreo's Mouse
Kreo's Headset
Kreo's Keyboard
Kreo's Mouse Pad
Asus ROG Swift PG258Q 24.5" Gaming Monitor Full HD 1080p 1ms 240Hz DP HDMI Eye Care G-SYNC eSports
Logitech G Pro Gaming FPS Mouse with Advanced Gaming Sensor for Competitive Play
Logitech G PRO X Gaming Headset (2nd Generation) with Blue Voice, DTS Headphone 7.1 and 50 mm PRO-G...
Razer Huntsman Mini 60% Gaming Keyboard: Fast Keyboard Switches - Clicky Optical Switches - Chroma...
Glorious 3XL Extended Gaming Mouse Mat/Pad - Large, Wide (3XL Extended) Black Cloth Mousepad,...
Kreo's Monitor
Asus ROG Swift PG258Q 24.5" Gaming Monitor Full HD 1080p 1ms 240Hz DP HDMI Eye Care G-SYNC eSports
Kreo's Mouse
Logitech G Pro Gaming FPS Mouse with Advanced Gaming Sensor for Competitive Play
Kreo's Headset
Logitech G PRO X Gaming Headset (2nd Generation) with Blue Voice, DTS Headphone 7.1 and 50 mm PRO-G...
Kreo's Keyboard
Razer Huntsman Mini 60% Gaming Keyboard: Fast Keyboard Switches - Clicky Optical Switches - Chroma...
Kreo's Mouse Pad
Glorious 3XL Extended Gaming Mouse Mat/Pad - Large, Wide (3XL Extended) Black Cloth Mousepad,...
When it comes to Fortnite, several players are brimming with talent; none of them are quite unique and consistent alike Kreo. He achieved some remarkable feats throughout his career regularly. 
Kreo went by the name Nate Kou and was born on November 13, 2000. Although his hometown is in Hong Kong, China, Kreo grew up and spent most of his childhood in Parkland, Florida, United States, making him the nationality holder of both countries. Kreo got into Fortnite ever since it came out in September 2017.
There is not much information regarding his childhood and days before Fortnite. Though, the skills and success he achieved in Fortnite in such a short time describe him better than anything else. 
Throughout his career, Kreo was part of multiple teams and even found himself amidst community backlash and controversial scenarios. Regardless, he is no doubt an impressive 19 years old player and more than capable of proving his worth at any level.
Add a header to begin generating the table of contents
Early Days of Kreo's Professional Career
Kreo developed the necessary skills and game understanding rather quickly, which brought him under multiple gaming organizations' radar. His first ever affiliation was with FrontSide Esport on July 27, 2018. 
Afterward, in less than a month, Kreo was playing alongside members of Armada Esports. The tides began to turn for Keo after he signed the deal and became an official member of Luminosity Gaming in May 2018.
During the time he served under Luminosity Gaming, Kreo entered multiple Fortnite events in the second half of the year 2018. After competing in 10 different tournaments, Kreo finally crossed the accumulative $100,000 landmark in prize money on October 28, 2018. 
He was able to hit the milestone after placing 2nd at the Fortnite Fall Skirmish Series – Clubs Standing, which earned him a $10,000 cash reward. It proved to be an excellent year for Kreo, and he was able to make a decent reputation for himself in the Fortnite community.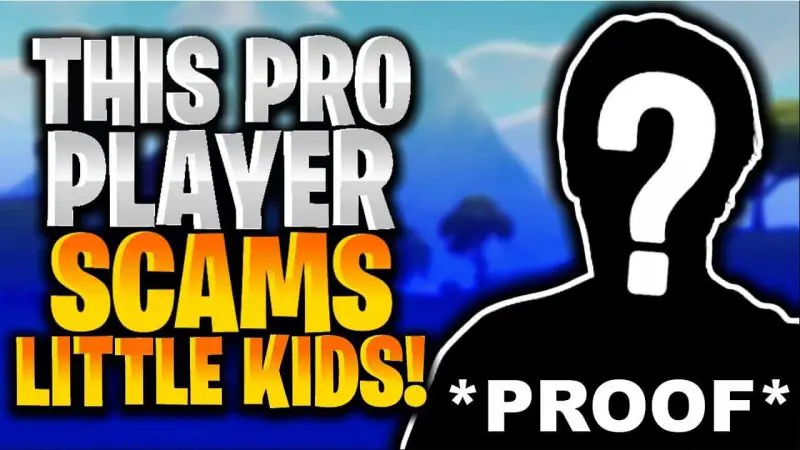 New Year Ignites the Flames of Controversy
Kreo had a promising year of 2018 with Luminosity Gaming until the beginning of 2019. During that time, some grave accusations were made against Nate in regard to potentially scamming a minor. The accusation details describe that Kreo potentially scammed some young Fortnite player worth $100 by selling accounts. 
The source of this entire drama was the result of a video uploaded on YouTube, which targeted Kreo, describing how he scammed a youngster out of $100 as well as a Fortnite account filled with several popular skins during that time.
The entire situation came as a shock for Luminosity Gaming, considering the organization had a massive reputation and history behind it. For those who do not know but the most popular Fortnite player, Tyler "Ninja" Blevins, was part of the organization. 
Looking at the history of Fortnite, the year 2018 was crucial in every aspect as Fortnite Esports was on its way towards building a solid foundation. Also, gaming organizations were desperate to sign a contract with players such as Myth and True. A Luminosity Gaming found a hidden gem in the form of Kreo.
In this regard, it instead came as a shock for the organization and Kreo himself. A person going by the YouTube channel The Fortnite Guy disclosed the entire drama between Kreo and a minor name Noah. 
Kreo and Noah had a past of playing Minecraft together. Noah confronted Kreo whether he would be willing to win some games for him in exchange for $2 per win or merely a Fortnite account. 
In this regard, DMs on Twitter proved that Kreo did win games from him in exchange for $2 as well as a separate Fortnite account worth $300. Both of them agreed to settle for $100 for an account, but Kreo fooled him by changing the account's password over and over. Noah confronted him in this regard, but all he got in response from Nate was a mere "suRe."
The entire drama was somewhat similar to Tfue receiving a ban from Fortnite over selling accounts, but for Kreo and Noah, it was the same example but much worse. Although, Kreo did make an attempt to defend himself by making a statement through Twitlonger and providing the images of him referring to Noah. 
As a result, Luminosity Gaming evaluated the entire situation thoroughly and came to the conclusion of kicking Kreo from their Fortnite roster. It left a dark stain over his career that will remain forever engraved within the hearts of others and himself.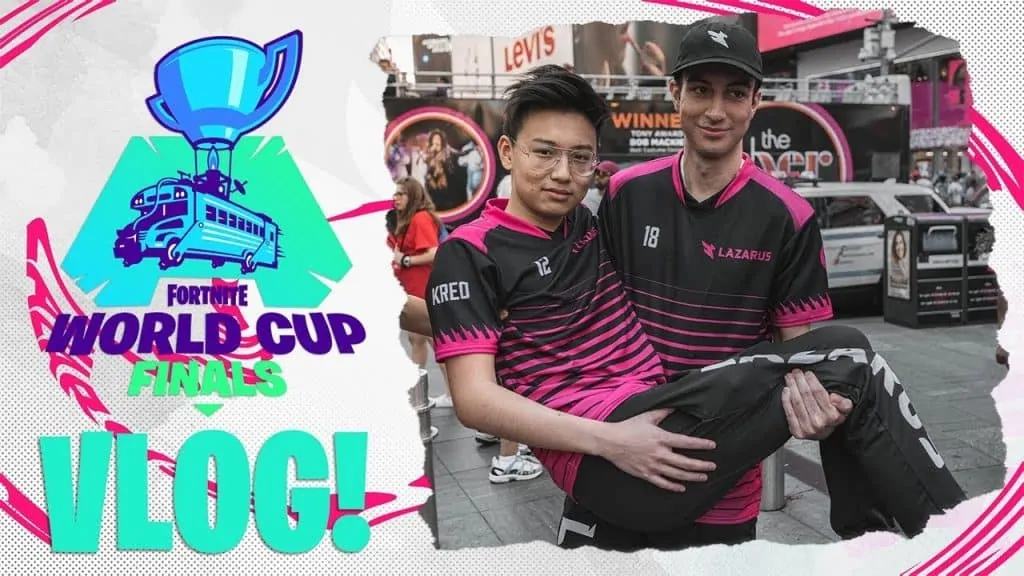 Kreo Becomes a Part of Lazarus
After wandering aimlessly for around two months, Lazarus offered a helping hand and made Kreo part of their gaming organization on April 1, 2019. Putting behind his past, Kreo focused on entirely investing his efforts into becoming better and preparing for the Fortnite events. 
His efforts bore fruit big time when Kreo placed 4th in the Fortnite World Cup Solo Tournament on July 28, 2019, which earned him a fortune totaling $1,050,000. It is Nate's largest earning from a single tournament throughout his career, making him an official member of Fortnite's million-dollar club.
During his time with Lazarus, Kreo also started his official YouTube channel under his name in September 2019. He is around 90,000 subscribers, and his Instagram followers are above 100,000, which shows his immense popularity. 
He also streams his gameplay on Twitch under a decent subscriber base exceeding 1000, which also helps him earn decent bucks. Overall, the year 2019 ended on a good note for Kreo despite the criticism earlier that year.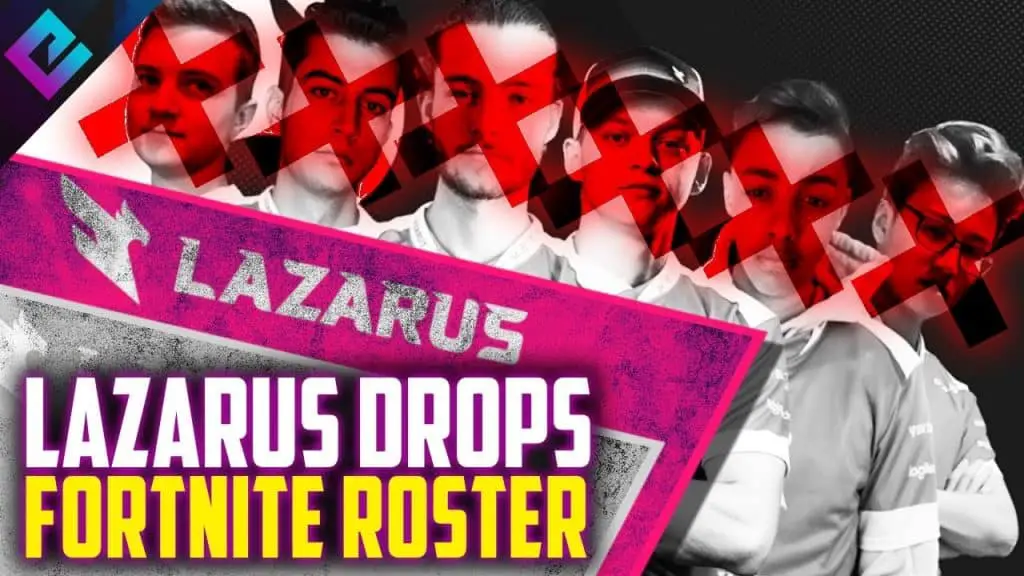 Entire Lazarus Roster Disbandment
At the beginning of March 2020, all the players affiliated with Lazarus bid farewell to their organization one by one. Kreo was the first among the four players to make the decision. It was a somewhat surprising decision considering how well he performed under the organization. 
All the Lazarus players had a successful competitive Fortnite history, and two of them even made more than a million. From the organization's perspective, they were unsure whether the competitive scene would flourish overtime or not, and if recruits would be profitable. 
Thus, Lazarus made the ultimate decision not to sign contracts with any players and part ways on a good note by giving opportunities to players like Kreo.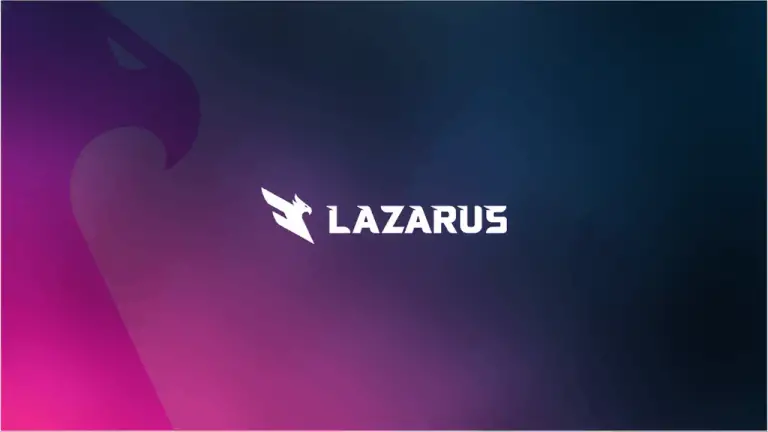 After parting ways with Lazarus, Kreo got himself involved in yet another controversy alongside three other players, Bucke, Keys, and Slackes. The scandal took place during FNCS when the tournament organizers noticed odd behavior among Kreo and his partner Bucke and the other duo featuring Slackes and Keys. 
All four of them got accused of abusing Storm Surge during week one of the FNCS. These four would cooperate and prevent any possibility of engaging in combat.
Ultimately, all four of them, including Kroe, received a 60 day ban and revoking the rights to participate in FNCS or any other arena mode events. Furthermore, the players got their names removed from the Fortnite leaderboards as well. The prize pool went in their pockets as both teams grabbed the event's first and second spots.
Built by Gamers Welcome Kreo
Built by Gamers was among the organizations during that time that was more interested in players' skills rather than their past. On April 21, 2020, the gaming organization signed a contract with Kore and his FNCS partner Bucke. During his time with the BBG, Kreo participated in more than one event and performed brilliantly. 
He grabbed the first spot in EmadGG Cup and placed 1st and 3rd in Week 3 and Week 4 of Ninja Battle, respectively. It goes to show that Kreo has the potential to reach greater heights in the world of Fortnite. 
Though, only the time can tell what shape his career will end up taking over under the supervision of Built by Gamers.
As of June 2021, Kreo is 20 years old.
Kroe received a 60 days ban from cooperating with another duo and missed the Storm Surge during the FNCS week one. He also got prohibited from participating in any future FNCS or arena mode events.
No, Kreo's real name is Nate Kou, and Clix's real name is Cody Conrod, so they are not blood-related at all.
What Headphones Kreo use?
More Gamers to check out!