We're an affiliate
As an affiliate, we earn from qualifying purchases. We get commissions for purchases made through links in this post.
BuckeFPS' Monitor
BuckeFPS' Mouse
BuckeFPS' Headset
BuckeFPS' Keyboard
Asus ROG Swift PG258Q 24.5" Gaming Monitor Full HD 1080p 1ms 240Hz DP HDMI Eye Care G-SYNC eSports
Logitech G PRO Hero Wired Gaming Mouse, 12000 DPI, RGB Lightning, Ultra Lightweight, 6 Programmable...
Logitech G PRO X Gaming Headset (2nd Generation) with Blue Voice, DTS Headphone 7.1 and 50 mm PRO-G...
Glorious 3XL Extended Gaming Mouse Mat/Pad - Large, Wide (3XL Extended) Black Cloth Mousepad,...
BuckeFPS' Monitor
Asus ROG Swift PG258Q 24.5" Gaming Monitor Full HD 1080p 1ms 240Hz DP HDMI Eye Care G-SYNC eSports
BuckeFPS' Mouse
Logitech G PRO Hero Wired Gaming Mouse, 12000 DPI, RGB Lightning, Ultra Lightweight, 6 Programmable...
BuckeFPS' Headset
Logitech G PRO X Gaming Headset (2nd Generation) with Blue Voice, DTS Headphone 7.1 and 50 mm PRO-G...
BuckeFPS' Keyboard
Glorious 3XL Extended Gaming Mouse Mat/Pad - Large, Wide (3XL Extended) Black Cloth Mousepad,...
In the world of Fortnite, almost everyone is aware of the existence of a player going by the name BuckeFPS. Most people may be unaware of this fact but his real name is Logan Eschenburg. Logan was born on June 23, 2003, in Michigan, United States. He is a promising gamer who managed to accomplish some great feats in Fortnite considering he is only being 17 years old.
Bucke had a knack for gaming even before the release of Fortnite. The best proof being that he had a YouTube channel that he created on August 28, 2015. But he only began uploading videos on the channel after he got fully invested in Fortnite. Bucke started playing Fortnite on the same day it got officially released and made a name for himself in no less than a year.
Add a header to begin generating the table of contents
Beginning of BuckeFPS's Professional Career
Bucke stepped into the professional world of Fortnite after Pittsburgh Knight noticed the extent of his hidden talent and hired him on May 18, 2018. At the same time, Bucke started investing more time into developing his YouTube channel by uploading funny moments and meme content related to Fortnite. It helped grew his channel immensely and as of speaking at the moment, his channel has now more than 227,000 subscribers.
The year 2019 brought about many changes to the life of Bucke. In January, he decided to officially stream Fortnite on Twitch, and at the beginning of February 2019, Bucke decided to part ways with Pittsburgh Knights. The reason behind this action was that Fortnite did not offer much during that time, and Bucke wished to pursue the freshly released shooter Battle Royale Apex Legends.
But it was not for long before Bucke changed his mind when an opportunity he wished for presented itself. It came in the form of Fortnite World Cup 2019 which got announced later than month, featuring a heft and juicy prize pool of $3 Million. 
During that crucial moment for his Fortnite career, Bucke became an active member of Team Envy in June 2019 under a formal contract of one year. This decision practically brought about the biggest change in his life as a Fortnite gamer.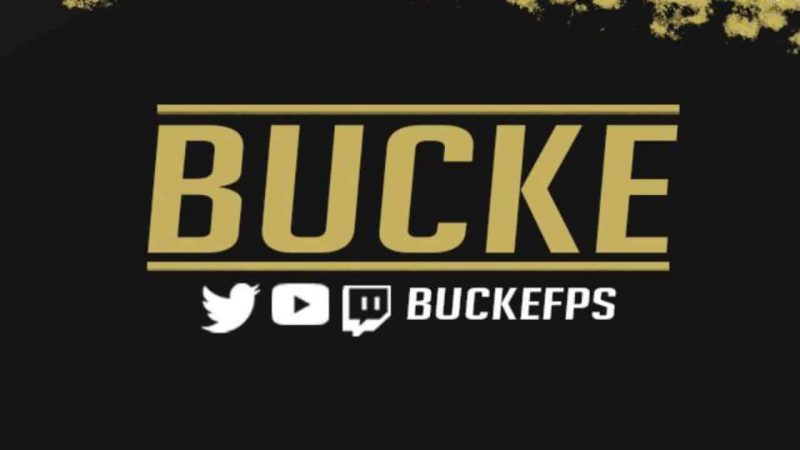 BuckeFPS Wins Big Time with his Father's Coaching Skills
During the time of Fortnite World Cup 2019, players were pushed to their utmost limit to earn themselves a slot in the event. Unlike any other player, it was not something that could be easier said than done even for Bucke himself. 
However, he possessed a trump card which no one could anticipate even in their wildest dreams, and that was none other than his father. Furthermore, Bucke was not affiliated with any gaming organization during the time of the Fortnite World Cup. It goes to show that how much challenging it would have been for him to emerge victorious in the qualifiers and earn a slot for the main event.
Bucke uploaded a video over his YouTube channel that highlights some of the crucial matches that were the reason behind him qualifying for the event. Also, there was something common during each of those individual games, and that was his father keeping him level headed and showing him the right way. 
Out of all those games, there was one particular game when stress was building up for Bucke as a consequence of storm circle closing in and several players still alive. 
It almost seemed like the end of the road for him, but his father guided him brilliantly by reminding him of his positioning that would increase his odds of survival. It was obvious from his father's actions that he had a decent understanding of the game mechanics.
Regardless of how good a player is, they always can make a mistake. In this regard, Bucke's father did an excellent job by advising him to efficiently utilize his items, let him know about points, and the total number of kills left to win the game. Miracle or not, it worked wonders for Bucke as it all bore fruit for him in the end.
"I love you son, and I feel so proud of you!"
These were the remarks of Bucke's father after his son qualified for the Fortnite World Cup. And when father advises him to remain humble and be a grateful victor, Bucke could not hold back and burst into tears. 
Aside from the victory, Bucke also earned himself a total of $50,000. It was no small amount considering there was more waiting for him during the actual Fortnite World Cup event.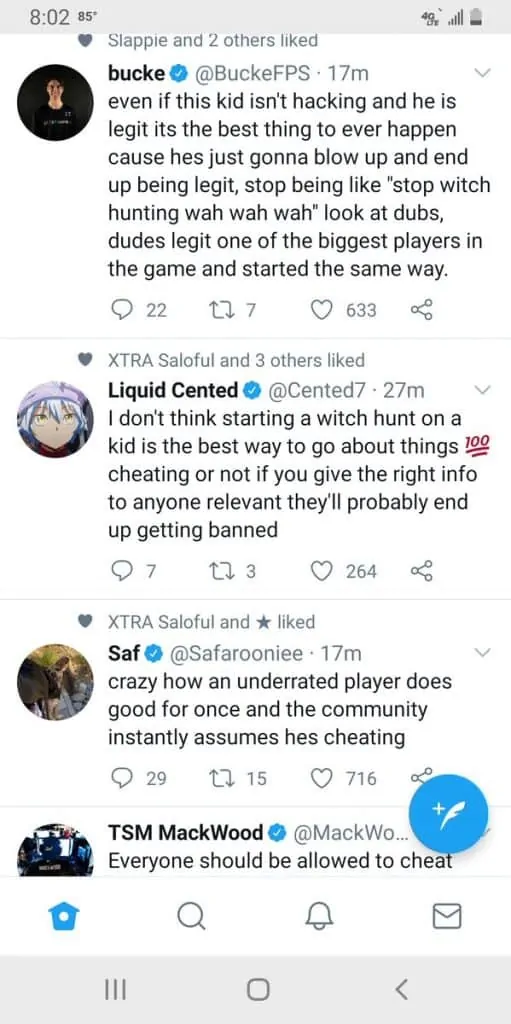 Cheating Accusations Against BuckeFPS and Other Pro Players
From a competitive standpoint of Fortnite, acts of misconduct and cheating have been around for more than three years now. Several cases can confirm it such as the act of collusion during Fortnite World Cup qualifiers and teaming up accusations during Solo Cash Cups. 
In a similar context, BuckeFps and three other well-known Fortnite players, Keys, Kreo, and Slakes, got accused of violating the Fortnite tournament rules during the first week of FNCS. It was rather unexpected and big news considering all of these players earned more than a million dollars off of Fortnite.
Bucke and his duo partner alongside the other two players were attempting in terms known as Storm Tagging. It refers to trading shots to avoid the storm surge, and avoiding that hurdle with a predetermined approach can offer a massive gameplay advantage. 
Under normal circumstances, it does not cause many problems when approached organically, but the footage of multiple games during week one of the event exposed their repeated attempts collusion in storm tagging. 
It was more than enough evidence for Epic Games to take legal actions against Bucke and the other three players.
The final decision from Epic Games resulted in all four players receiving a 60 days ban and revoking the rights to participate in the Epic events for the upcoming two months. The players were also not allowed to queue for the solo and duo arena. 
Their names got removed from the Fortnite Leaderboards as well. In this regard, the community had a mixed opinion considering the decision got made rather quickly, has not provided sufficient time for players to prove their innocence. 
Regardless, whether it was an act of cheat or not, it would serve as an example for not just themselves, but other players as well by not using any underhanded approaches that might taint their careers.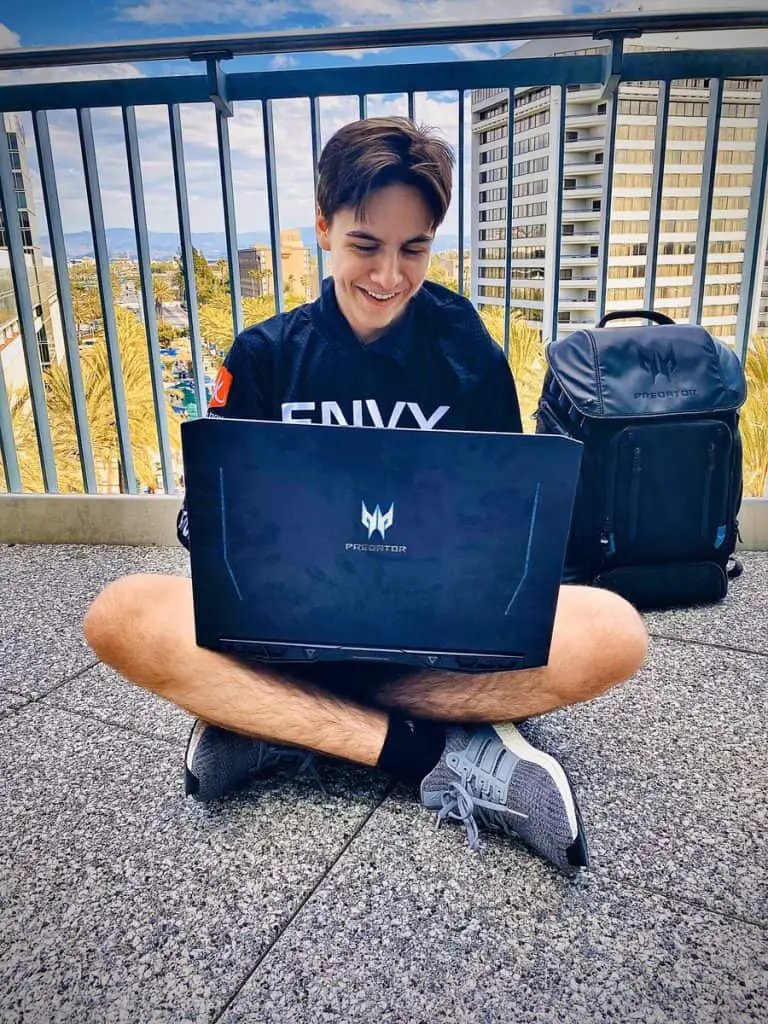 Built by Gamers - New Home of BuckeFPS
During his time spent under Team Envy, Bucke had good and bad memories which helped him improve a lot as a professional player. Ultimately, the one-year contract for him come to an end, and Bucke parted ways with Team Envy on June 13, 2020. 
Considering him receiving a ban in the past, it seemed like Bucke might have a hard time finding a new home, but it was not the case at all. On July 21, 2020, Built by Gamers (BBG) welcomed BuckeFPS as well as Kreo to their gaming organization.
So far, Bucke managed to make more than $100,000 throughout his career in Fortnite, though, most of his earnings come from Fortnite World Cup alone. His latest participated in any Fortnite event is the Ninja Battles hosted by Ninja. 
He managed to win $8,333.33 and $3,333,33 during Week 3 and Week 4 of the event respectively. There is no doubt that Bucke is a remarkable player and holds the potential to become the best player. 
But the road is tough and there is still a lot that he needs to learn to not end up getting in trouble again. Regardless, only the time will tell what BBG has in store for Bucke and the sake of his future career.
Logan "BuckeFPS" Eschenburg was born on June 23, 2003, so as of the year 2021 (July), he is 18 years.
What Keyboard does BuckeFPS use?
BuckeFPS places his trust in the Anne Pro 2 Gaming Keyboard for both casual and competitive Fortnite gameplay.
Why did BuckeFPS get Banned?
BuckeFPS got accused and inevitably received a 60 days ban over the act of teaming during the first week of Fortnite Champion Series (FNCS) finals.
What was BuckeFPS's Fortnite World Cup Placement?
BuckeFPS placed 64th in the Fortnite World Cup held in 2019. Despite that, he still managed to win a total of $50,000.
More Gamers to check out!