Fortnite's Lachlan full name is Lachlan Ross Power and was born August 25th, 1995 and lives in Australia. Not much is known about his parents but he does have a younger brother named Mitchell and an older sister named Jackie who both support his YouTube decision and have appeared in videos themselves.
When Lachlan started out he decided to play Minecraft with a mod called Pixelmon which allows you to catch Pokemon within Minecraft. He was always a huge fan of Pokemon so this fit in perfectly. He went by the name "Craft Battle Duty" during that time.
His channel was doing well and he was pursuing a graduate degree in information technologies at the time while working at a retail store in the mall. Lachlan's channel continued to grow and started making a decent amount of revenue and he decided to drop out of college much to the unwanting of his parents. He then started posting 2-3 videos a day as he had more time and he started pulling in some serious numbers like 200,000 views a video.
He then started a new Minecraft series called "How to Minecraft" and those videos were getting 300,000 – 400,000 views a video. He continued to do this for some time until a new game came out.
Add a header to begin generating the table of contents
Lachlan loved Pokemon and his channel was already geared towards Minecraft / Pokemon viewers so the change would be easy for him. At this time Pokemon Go blew up and had so many server issues because the sheer amount of people trying to play at the same time would grind the servers to a halt.
The first video was gold. He had so much fun and you can see it in his carefree style as he played and was so excited about this game. The views on this video were insane. The video ended up getting 18 million views. In the next 30 days he would pull in 74 million views and half a million subscribers.
The game continued to have bugs and issues and people didn't want to continue playing so the hype did die down. The game is said to be the most accident prone game on the planet as a lot of people would try to play while driving. This would also cause Lachlan's channel to lose views as the interest had faded.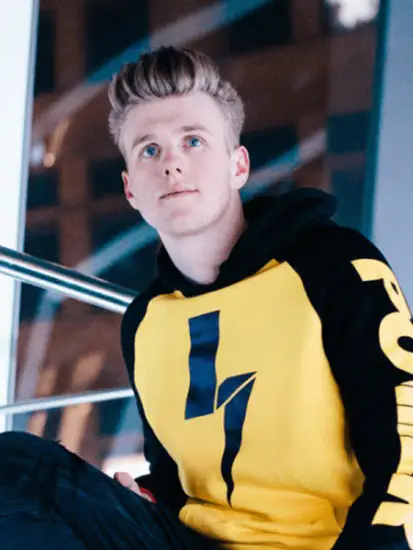 At this time Lachlan had two channels and on his second ( Lachlan Plays ) he got a sponsorship from Epic Games to play Fortnite. He was excited to play and once he jumped on the game he couldn't believe what he was playing. He absolutely loved it and so did the audience.
Fortnite started to take over the world and he had got into the game at the perfect time. He thought his channel had seen all the crazy growth ever with Pokemon Go, but little did he know it was just the beginning. With Pokemon GO he was getting about 200,000 views a video and with playing Fortnite he would get about 2 million views a video and with this he ended up switching to Fortnite full time.
Epic continued to support Fortnite Lachlan as much as they could even sending him to the Fortnite Pro Am. This was an event where there was a pro and a celebrity that played together. His celebrity was Robbie Amell who played on The Flash, X Files and started in the movie Code 8. This was Robbie's first time playing and he only had a quick crash course before the tournament started. I would like to tell you they did amazing and slayed out but the truth is they didn't do so well and were out early. Ninja and Marshmallow ended up winning the tournament with 3 million on the line and the golden pickaxe.
Alienware 25 Gaming Monitor - AW2518H NVIDIA G-Sync 240Hz Refresh 1ms response time
HyperX Pulsefire FPS Pro - Gaming Mouse, Software Controlled RGB Light Effects & Macro...
HyperX Alloy FPS RGB - Mechanical Gaming Keyboard - Controlled Light & Macro Customization - Silver...
HyperX Fury S Speed Edition - Pro Gaming Mouse Pad, Cloth Surface Optimized for Speed, Stitched...
HyperX Cloud Alpha S - PC Gaming Headset, 7.1 Surround Sound, Adjustable Bass, Dual Chamber Drivers,...
Fortnite Lachlan has done amazing on YouTube and started out 7 years ago which is a long time for a YouTuber to be continuously grinding. He posts so many videos I don't see how he doesn't get burned out. YouTube likes Lachlan so much they have signed a contract with him so he streams only on YouTube.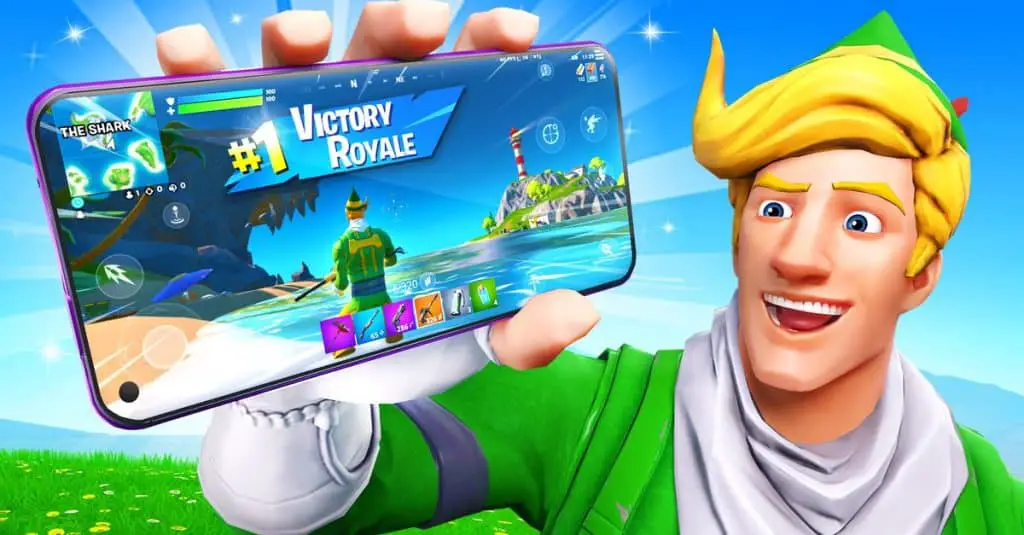 In Fortnite Lachlan is well known for his skin he always sports which is called Codename E.L.F. This is a Christmas skin and was very rare until it has recently been brought back.
Fortnite Lachlan had an idea during the lull of content Epic was producing and he wanted to set up a tournament without using weapons or building. The game is so diverse that he feels just off the cosmetics alone they could make this happen. Enter the fashion show which was also backed by Epic Games.
The rules were simple, you can use whatever is in your locker and team up with a buddy and make the best skit you can. Here are the four rounds:
Judged on outfit alone
Use emotes to make a skit
Can use game items as well for skit
Can use building as well for skit
This sounds like it would be very difficult to do but there were some amazing ideas that people had and everyone loved these fashion shows so much there would be a total of 10 of them to date. After that the 10 winners went up against each other for $20,000 also every participant received the slurp pack that is sold in game.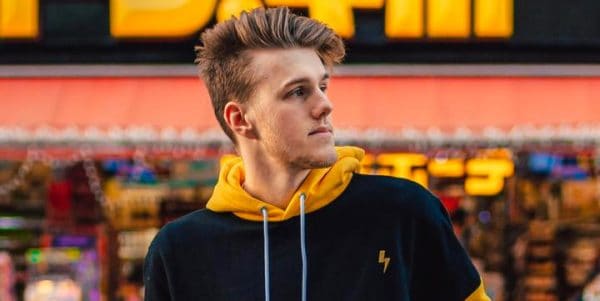 Fortnite Lachlan gets Competitive
In Fortnite Lachlan wasn't very competitive he just played the game for fun but something changed recently and he decided to give it a shot. He played with MrFreshAgent and played some arena duos. Later on he would get a new partner, Radius and got 7th place in a qualifier then 23rd in the OCE finals.
Nowadays Lachlan is playing even more competitive and taking it to the next step. He already had a clothing line called PWR, which is a play off his last name Power. Now he is taking it to the next level creating an Esports team. Esports Team PWR was born, he is the starting roster:
Repulse God – Morgan Badfurd
Looter – Sabastian Ali
Worthy – Austin King
Radius – Arthur Gouzos
Chanzes – MItchel Chances
Lachlan – Lachlan Power
Even being a YouTuber for 7 years Lachlan is just getting started and has a lot more to show the world. At the writing of this he is currently at 13.3 million subscribers. I can't wait to see how his team does and what else he has up his sleeve.
Lachlan's Pro Information
More Fortnite Pro's to check out!