We're an affiliate
As an affiliate, we earn from qualifying purchases. We get commissions for purchases made through links in this post.
Poach's Monitor
Poach's Mouse
Alienware 25 Gaming Monitor - AW2518H NVIDIA G-Sync 240Hz Refresh 1ms response time
FinalMouse Ultralight 2 Cape Town
Poach's Monitor
Alienware 25 Gaming Monitor - AW2518H NVIDIA G-Sync 240Hz Refresh 1ms response time
Poach's Mouse
FinalMouse Ultralight 2 Cape Town
Poach's Microphone Arm
Poach's Webcam
Logitech C920S HD Pro Webcam with Privacy Shutter - Widescreen Video Calling and Recording, 1080p...
Poach's Microphone Arm
Poach's Webcam
Logitech C920S HD Pro Webcam with Privacy Shutter - Widescreen Video Calling and Recording, 1080p...
Liquid Poach Fortnite Story
Liquid Poach, or only Poach, as he is also known, is one of the best Fortnite players in the world and he is one of the youngest as well. Before Liquid Poach achieved the success he has now, he graduated from University High School before he attended Iowa State University.
Born on July 1, 1998, in Illinois as Jake Brumleve, Liquid Poach always loved to play games ever since he was a kid. Even though he just got started recently with Fortnite, the truth is that he already joined one of the best teams – Team Liquid.
Even though Fortnite was the game Liquid Poach played that got him the success and fame he now has, the truth s that he didn't start here. According to Liquid Poach, he started with competitive gaming in Halo/CoD. 
He then decided to move into Counterstrike, which he played for many years. In fact, and according to Liquid Poach, this game was the one responsible for developing the competitive skills he now uses ito play Fortnite.
As soon as Liquid Poach was spotted playing Fortnite, Team Liquid decided to recruit him since he is clearly one of the best players of Fortnite even though he is very young.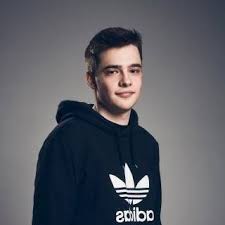 The reality is that Liquid Poach only started streaming about 6 months ago and he is still adapting to his new life. According to him, he is still struggling with his schedule since he usually spends about 8 hours or more playing Fortnite. 
After all, practice makes perfect and this is probably one of the reasons why Liquid Poach is so good playing this fantastic game.
In case you want to keep up with Liquid Poach streaming, you can follow him on his YouTube channel as well as on his Twitch. After all, he keeps updating both accounts regularly.
When we are talking about Fortnite, it's impossible not to mention about settings and the equipment the best players use. After all, besides practice, you need the right equipment and settings to keep scoring higher.
So, we believe that it is important noticing that Liquid Poach bases a lot of his settings on his mouse. This is where he has his most important key-binds bounded. 
So, as you can see, it's not just a matter of having the right equipment but also to have the right settings. Another interesting fact is that Liquid Poach usually plays Fortnite with a stretched resolution to the default 16:9. 
The result is that you have a much wider picture and are able to see everything he is doing in detail.
Who does Liquid Poach play with?  The main people are some of the others on Team Liquid like:
72 Hours
Chap
Vivid
Streatch
Recently Poach has announced he will retire from Fortnite.  His Twitch and YouTube have not been updated in two months and his Twitch account is gone.  He is still showing on the roaster on Team Liquids site.
Liquid Poach switched over to the FinalMouse Ultralight 2 Cape Town gaming mouse in recent times from his previous partner Logitech Gaming Mouse. 
There is no doubt both are excellent mice, but Ultralight 2 offers that critical edge for players like Poach that are tip and claw grippers.
It features a PMW3360 optical sensor and a comforting shape that sits well on the hands, which is an absolute must for prolonged gaming sessions. Also, it weighs only 47 grams that lists it among the top lightest mice in the world. 
Whether you are a casual gamer or professionals like Liquid Poach, a mechanical keyboard is a must-have accessory. But, Poach's keyboard choice is rather interesting in this regard as he prefers the Ducky One 2 Black Case White LED Double Shot PBT Mechanical Keyboard. 
Of course, it may not be the best keyboard on the market, but if Liquid Poach can make remarkable plays in Fortnite with it, then it is all worth it at the end of the day.
Fortnite demands high-quality audio devices to keep track of minor yet game-changing details like hearing footsteps. In such cases, Liquid Poach prefers an excellent headphone, HyperX Cloud Alpha Gaming Headset, which features dual-chamber drivers and an optimizable aluminum frame for a comforting gaming experience. 
Also, the detachable noise-cancellation microphone is one of the highest selling points of this headset, aside from its exceptional audio output.
Please see the tables above for all of his Equipment.
More Gamers to check out!