We're an affiliate
As an affiliate, we earn from qualifying purchases. We get commissions for purchases made through links in this post.
Nyhrox's Monitor
Nyhrox's Mouse
Nyhrox's Mouse Pad
Asus ROG Swift PG258Q 24.5" Gaming Monitor Full HD 1080p 1ms 240Hz DP HDMI Eye Care G-SYNC eSports
Finalmouse x Ninja Air58 - Cherry Blossom Red Weighs Only 58 Ounces Ultralight
Logitech G840 XL Cloth Gaming Mouse Pad, Thin Pad, Stable Rubber Base, Performance-tuned Moderate...
Nyhrox's Monitor
Asus ROG Swift PG258Q 24.5" Gaming Monitor Full HD 1080p 1ms 240Hz DP HDMI Eye Care G-SYNC eSports
Nyhrox's Mouse
Finalmouse x Ninja Air58 - Cherry Blossom Red Weighs Only 58 Ounces Ultralight
Nyhrox's Mouse Pad
Logitech G840 XL Cloth Gaming Mouse Pad, Thin Pad, Stable Rubber Base, Performance-tuned Moderate...
Nyhrox or his real name Emil Bergquist Pedersen was born September 7, 2002 in Norway and has a large family.  He lives in Tonsberg Norway in Europe and ended up getting into Fortnite towards the start as one of his friends from school recommended it, so they started playing on the PS4.  
Early on he noticed he was doing very well and felt he was better than the average person so he decided to try and switch over to keyboard and mouse on PC.
Add a header to begin generating the table of contents
Nyhrox's Fortnite Competitive Start
Seven months later he is already giving competitive a shot in the BP Open Squad event and played with:
They ended up getting 16th place which was good enough to get Nyhrox hooked on the competitive scene.  Nyhrox's dad was also interested and started sitting behind him when he was playing tournaments.  
His father noticed it was similar to his career which is watching over top end athletes and worked at Norges Triatlonforbund Federation.  
His father then transferred what he had learned to his son as Nyhrox continued to play tournaments and improve.  He improved so much that Cooler Esports a huge team in Europe caught his eye and ended up signing him.  
As Nyhrox was improving and he was looking for a duo partner for the Fortnite World Cup.  Aqua ended up getting on his radar.  Aqua wasn't well known yet as he mainly spoke German and his YouTube channel was also in German.  He knew there would be a communication problem but decided to ask him to try out, Aqua accepted.
They started out in scrim matches and decided to give the luxe cup a shot and got 68th place.  This was early on and they kept on playing together to improve.  
At the World Cup warmup event they ended up getting 8th place and knew they had a shot at qualifying for the World Cup.  They decided to play every single qualifier even if they would qualify as they need all the practice together they can get.
They ended up qualifying for the event in week 2 at the last game of that session to guarantee a spot in New York's World Cup.
First day of the World Cup Fortnite Nyhrox was nervous and shaking, his father told him to keep the money out of his mind but it's hard when after the split he would receive 1.5 million dollars if he won.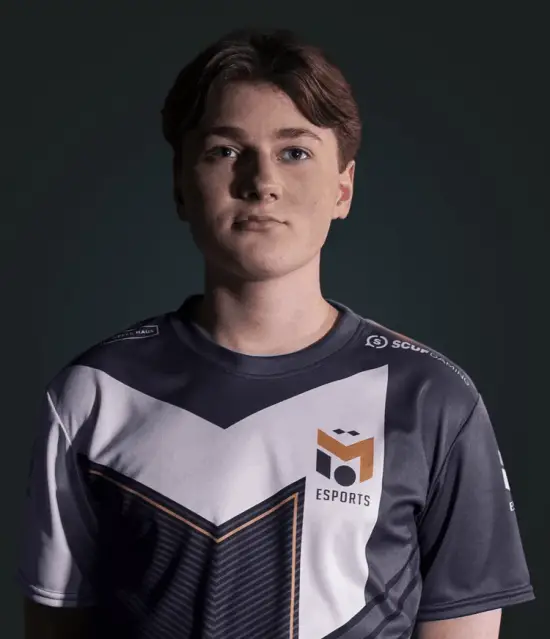 Game 1 started off great they got everything they needed but couldn't find anyone and storm surge ended up getting them eliminated.  If you are new to the tournaments basically if you don't do any damage to other players you end up getting damage done to you.  This is so the end of the game isn't over crowded and helps push people to get into fights early on.
Next game they had good position but ended up getting taken out.  Game 3 Aqua got taken out early and Nyhrox wasn't far behind.  At this time Fortnite Nyhrox suggested to switch up the strategy and Aqua said he believes in the plan and wants to stick with it.  
They looked at each other and said let's just win this.  They got some tags early on to avoid storm surge then they got high ground and worked so fluently together that soon enough the words victory royale appeared on the screen.
They were excited this moved them up to top 10 (9th to be exact).  They then said let's go back to back.  They were really confident and Nyhrox did his trophy emote in game after eliminating someone in mid game showing they were going for the title.    
Again got high ground and worked great together and again received the message victory royale.  They just went back to back in the world cup!
They were now 3 points off of Saf & Zayt who had 43 points.  They know they have a chance to win it and are ready for the final game.  In game 6 they eliminated Mitr0 early on, got high ground and started doing their thing.  
Nyhrox got a shadow bomb and tried to rotate but that didn't work out and he was eliminated.  Aqua then gets a few more shots in but also goes down.  Then they just sat there to wait for the tally and when it came in it showed they were 1st place and just won the world cup.  
They then walked right to the winners circle so Nyhrox could do his emote in real life holding the championship cup.
The day after the big win Aqua approached Nyhrox and informed him he is going to start playing with another duo partner as he has been playing with one of his friends for awhile and they both speak german.  Nyhrox understood but personally I think this was terrible timing.
After the world cup Fortnite Nyhrox stepped away from Cooler as his contract expired and wanted to get a new start.  Later on he would find team M10 Esports a new team created in 2018 by a professional football player.
Since then he has played in the Fortnite Champion series with:
When it comes to duo he plays with Vitality BadSnpr.  Their teamwork is solid and they came in 34th at the end of chapter 2 season 2 finals but they still were not dominating like he did with Aqua.  
Now that World Cup 2020 has been canceled he has another year to continue to find that groove to be able to go back to back.
We haven't heard the last of Fortnite Nyhrox.  I'm sure there is much more to come and it will be interesting to see how he ranks with the FNCS coming up in 2020.
More Gamers to check out!